Technology Meets Sixth Sense
March 16, 2009 by: Enogg
In Today's TeggNology Scene: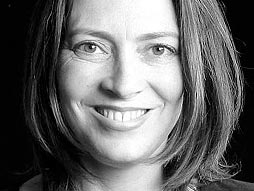 Technology advancements are game-changing events, especially when they streamline our busy life. Too often we are at the mercy of technology. We like some of the functionality, but many times are left flat and wanting more.
In this video, we see how technology can actually enhance our life rather than causing complexity.
This demo, from Pattie Maes' lab at MIT showcases a glimpse into how technology can provide an interactive platform to our daily environment. The wearable device has a projector that links to various devices and allows for profound info-interactions, allowing access to useful data while we go about our day.
Pattie's approach to technology is fun and innovative. And who doesn't like a funny technologist from MIT. Go Pattie.
The device is not ready for prime time, but some are already envisioning the mind implant that can seamlessly download data in a nano-second.
Hello Minority Report!
Pattie Maes, gives credit to Pranav Mistry one of her students and claims he is the genius behind the Sixth Sense wearable device.
Check this out. From the Desk of Enogg