EnoggEggbert's Twitter Posts
November 20, 2009 by: Enogg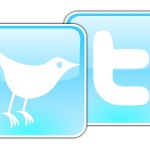 Hello Dear Egg Pals. Welcome to our Twitter-Roll.
We will keep you up to date with the latest on our Twitter account.
Feel free to join us any time.

Definitions:
EE - That's short for EnoggEggbert when tweeting.
Eggbert- Wears glasses, cute sneakers, spotty hair and handsome egg-glass figure
Enogg- Red lips, red Jimmy Choo's pumps, flip-do and egg-glass figure
EnoggEggbert - It's complicated
Egg-Nogs - Tweets
Nogs- Short name for Egg-Nogs.
EnoggEggbert's Twitter-roll