Trends In Social Networking
December 11, 2009 by: Enogg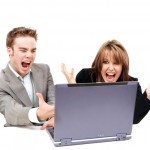 Most people buy a product or service based on a peer recommendation. As Social Networks start to reshape the future of Internet connections, more and more advertisers will find that placing relevant, valuable and meaningful advertising will increase advertising ROI.
In addition, Social Network providers will find an increase in advertising revenue due to their ability to provide their user community with a valuable experience coupled with relevant data. Advertising plays a big role in supporting, shaping and providing relevant resources for Social Networks. Leveraging this trend will be key in establishing your Social Network.
The business case based on a subscription model is beginning to gain traction. In particular, certain job boards, closed networks and gaming platforms have developed successful subscription-based models. However, it is still important to offer a free service to help establish market share and generate critical mass.
Simple Quick Hit Future Trends from EnoggEggbert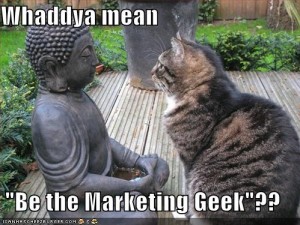 As social media applications grow, advertisers will follow trends that develop social connectivity and you can be sure their advertisements will show up in the connectivity.
Finding an iPhone application development firm should be top of the list for any company that interacts with customers, clients, audience, etc. via the Internet.
Widget and dashboard technologies will evolve in coming years. Widget utilization, generated towards providing RSS feeds coupled with company news that is supported by relevant advertising will be instrumental in providing a Social Network with revenue.
Mobile technologies are booming. Internet data is being pushed to cell phones. Keep an eye towards technology that pushes Social Network "events" to the cell phones. This technology will enhance user experience.
Adaptations of mobile apps have led to creating new sources of revenue. In particular, logging into a social network via a mobile app drives connectivity and usage. Twitter, Facebook, etc., use this technology. Even Google stepped into the ring and offers advertising via the linkage.
Wiki usage will grow and become mainstream thus providing an interactive collaborative mechanism that includes global participation.
Most importantly - THE AUDIENCE is CREATING! The Internet allows for a myriad of ways to become a real creator! No longer are business leaders, political figures or the entertainment industry in charge of content. Ma and Pa Kettle sitting at home have a voice.
TV viewers (passive participation) are moving toward Internet users (dynamic participation). The couch potato is moving towards the empowered Internet user.
Collaboration and global reach will be supported by the evolving 3-D technologies. Internet users will have more dynamic interactions using telephony, visual media and 3-D platforms to engage with each other.
With the Birth of Generation C there will be more: Cash, Control, Connection, Creativity, Content, Conversation, Consumer 2.0, Creative Class, Channel, Collaborators, Connectedness and Community.
Customer satisfaction goals and methodology will change. The cornerstone to a brick-and-mortar company success was their ability to increase customer satisfaction using traditional methods. Today, companies will have to build new methodologies that consider the advances in consumer connectivity. If a consumer is unhappy, their voice can be heard many times around the globe. Smart marketing will involve creating customer satisfaction, harnessing repeat business, leveraging word-of-mouth and peer-to-peer communications leading to worldwide consumer base of evangelists. When consumers participate in the creation of goods and services this builds a unique and unprecedented ownership.
Building a Social Network that connects into the Sustainability movement and keeps an eye towards Green will generate a positive approach, higher consciousness and quicker adaptations. People like responsible social consciousness.
What Does All This Mean?
Get your Wiki on baby and build your Social Network!
Will a Social Network be an integral part of your company? The data and statistics suggest that there is a very good likelihood that a Social Network will be a successful endeavor.
Will your particular user community be interested in having a Social Network? How will they use the platform your company initiates? Answers to these questions and more will be found as you develop a sound marketing program.
Adopt the following paradigm while starting your marketing Social Network platform:
"Experiment, Test and Discover"
Establish a Focus Group that develops a polling mechanism to reach your specific user-community, may prove useful in the long run. Certain trends are beginning to emerge which are important to note.
If you adopt the paradigm of "Experiment, Test and Discover" the building years will be free of constraints and a hard-line agenda. This will serve your culture well and support an open development attitude that certainly breeds freedom and constructive expression.
Knowledge of the statistics and trends are useful building blocks that can guide your Social Network's initiatives. And certainly, your stakeholders will be very interested in knowing that you did your homework. Positive data on successful Social Networks is not meant to suggest that your Social Network is a guaranteed success.
Since social networking is a relatively new trend, your adaptations, and initiatives will reflect the unique needs of your user community. There is relevant data so you could draw reasonable conclusions and build a marketing strategy.
The younger generations are more inclined to adopt a social networking platform. Younger generations utilize newer technologies more readily and are more inclined to be early adopters of Internet functionalities. However, older generations play a large role in how social networks were influenced. For instance, the wise grandmother or grandfather still has significant influence over the younger generations, even though their Internet participation percentages are low. They may represent a smaller fraction of the population but their voice may be equal if not stronger and their influence still plays a large role in shaping the Internet expansion.
Remember the voice of all generations when building a social community. All Eggheads should be welcome.
From the Desk of EnoggEggert
Related Posts:
Buisness Social Networking For Smarty Pants
Part 1: Developing A Social Network That Compliments Your Marketing Plan