Your business is in a cash crunch right now. Let's not go to death and dying. Let's not go to doomsday talk. Let's keep a level head and remember why you got into business in the first place. Let's remember the good times. Let's remember the fun. And, let's remember the basics and by all means, let's get back to business! With our level heads screwed back on, let's turn off the TV.
...
February 18th, 2009 by Enogg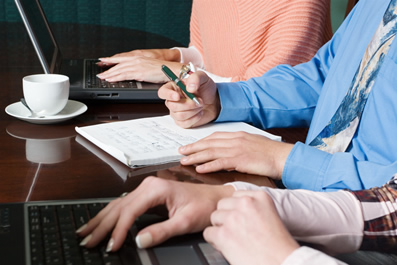 The equipment leasing industry has gone though many changes in the past few years. The consolidation trends, shepherded by companies like GE Capital, have gobbled up the smaller companies to enhance their own portfolios. Today there are fewer lessors all chasing the top credits.  If your company has been experiencing a few hiccups in the last year, be prepared for a more thorough credit analysis.
...
February 3rd, 2009 by Enogg