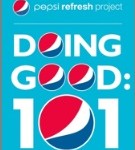 More and more businesses are forced to find methods to reach their audience in new ways.  To some, Twitter, Facebook and social bookmarking characterize a lot of noise and time consuming nonsense. To others, it's the marketing Holy Grail path into the future. Surprisingly, the social media platforms are free and it's easy to sign up. Surprisingly, if you're not on some type of social media
...
February 12th, 2010 by Enogg
Most people buy a product or service based on a peer recommendation. As Social Networks start to reshape the future of Internet connections, more and more advertisers will find that placing relevant, valuable and meaningful advertising will increase advertising ROI. In addition, Social Network providers will find an increase in advertising revenue due to their ability to provide their user community
...
December 11th, 2009 by Enogg