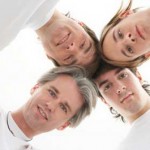 It is important to build a brand that reflects the voice of the consumer community. You have choices. But first it is important to establish a game plan to determine the merits of a social community. Why A Social Network? The social network website can drive innovation and loyalty with members who are well connected (or not) to each other and to your organization. With the ease of Internet connectivity
...
January 5th, 2010 by Enogg
Part 2 Social Networking For Smarty Pants Indeed there has been a shift in marketing prioritization plans due to the shift in online consumerism and B2B connectivity options. Companies that are attempting to develop a more modern marketing plan need to keep the following in mind: Personalization- It is important to maintain a personal touch or relationship appreciation that grows and nurtures the
...
October 18th, 2009 by Enogg